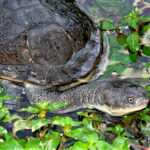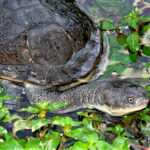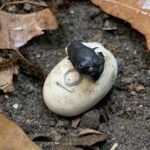 The Rote Island Snake-necked Turtle is one of 32 turtle species found in Indonesia and is one of the world's 25 rarest turtles. Since 2018, IUCN has put the Chelodina mccordi population on Rote Island under critically endangered – possibly extinct in nature status (CR-PEW).
The Rote Island Snake-necked Turtle (Chelodina mccordi) is endemic to the tiny island of Rote in Indonesia. There, intensive collection for the international pet trade has led to presumed extinction of the wild population. Now, it's one of the most endangered turtles in the world.
The Rote Island Snake-necked turtle is a side-necked turtle, meaning that it doesn't retract it's head and neck straight back into it's shell. Instead, they lay their head and neck horizontally along the front of their body.
---