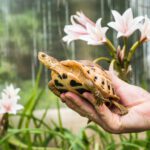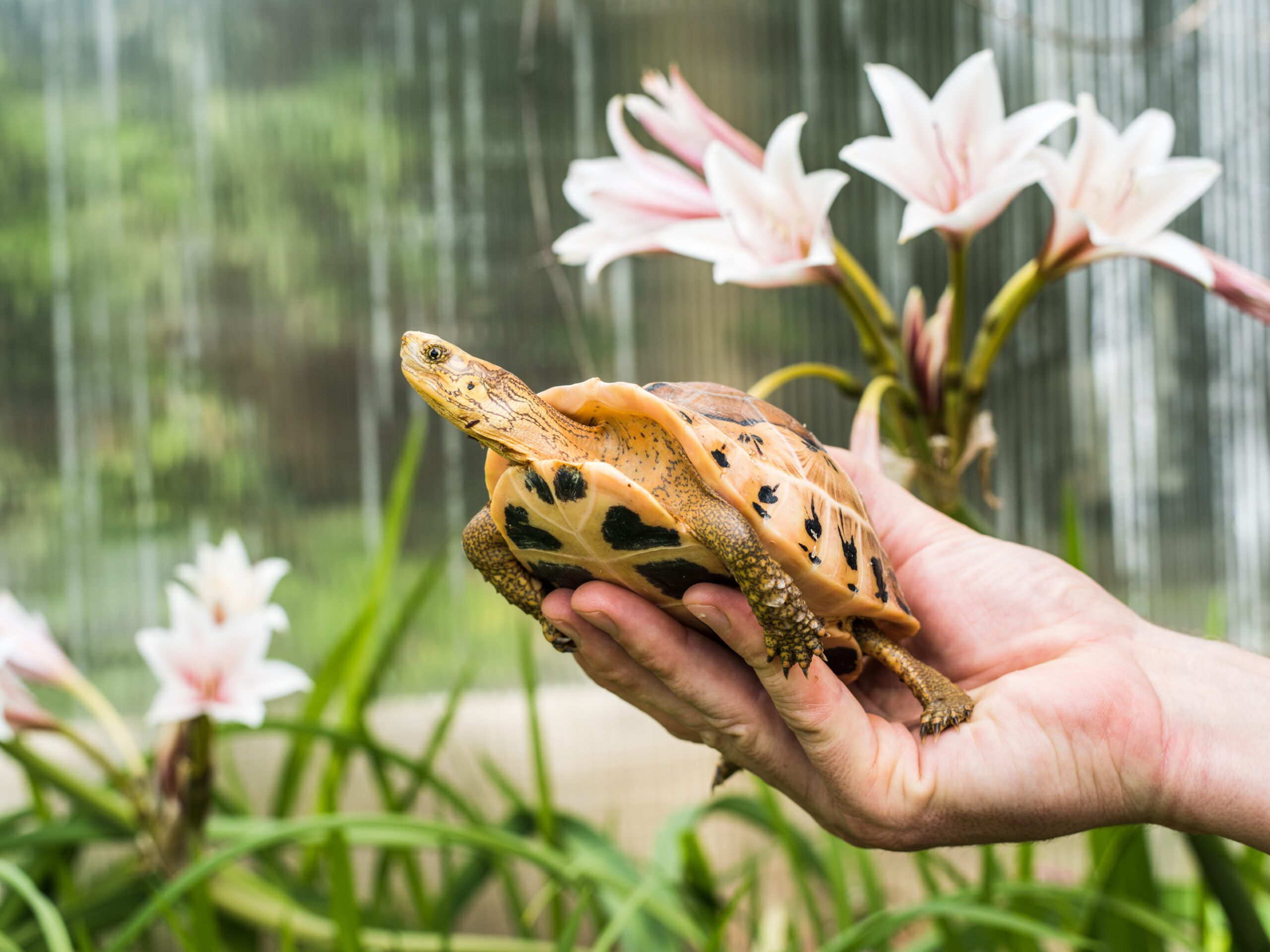 To Save Turtles, We All Play a Role
Donate
Your support of the Turtle Survival Alliance will help protect and restore wild populations of tortoises and freshwater turtles through science-based conservation, global leadership, and local stewardship.
Invest in the solution to zero turtle extinctions in the 21st century and realize a planet where turtles thrive in the wild, and are respected and protected by all humans.
Give Today
Ways to Give
Development Department
Turtle Survival Alliance
5900 Core Rd., Suite 504
North Charleston, SC 29406
Checks should be made payable to Turtle Survival Alliance.
What kind of planet do you want to leave behind for your grandchildren and future generations? Turtles have lived for 230 million years and endured multiple catastrophic mass extinctions but their future is threatened by human-made environmental changes and other threats. Whether your passion for turtles originated in childhood or was cultivated later in life, you can help ensure there are no turtle extinctions so your grandchildren can learn about and preserve turtles for their children and future generations.
Build an enduring legacy for future generations by planning a gift in your will or living trust. It's as simple as sharing this sentence with your attorney or financial planner:
"I bequeath $___ or ___% of my estate to Turtle Survival Alliance, tax EIN, 20-0785702."
If you have already included Turtle Survival Alliance in your will, please let us know by emailing [email protected] so you can be included among our Legacy Circle members.
Visit FreeWill to learn more about free tools to help plan for your future.
Corporate support is vital to the ongoing success of Turtle Survival Alliance. Our corporate partners breathe life into everything we do – helping protect the environment and preserve turtle species for generations to come.
Explore opportunities for a partnership with the Alliance to promote employee engagement, create visibility opportunities to a new audience, and encourage social responsibility within your company. The Alliance will tailor partnership details to best fit your goals. Corporate Partner sponsorships start at $5,000.
Read More
Gifts of appreciated stock are an easy way to provide crucial support to Turtle Survival Alliance and increase your charitable giving. Please contact Chelsea Rinn at 843-724-9736 or [email protected] for our brokerage account information.
Transfer a Gift from Your IRA – Qualified Charitable Distribution (QCD). The Pension Protection Act of 2006 gives those at least 70½ years of age the opportunity to make tax-free charitable gifts from IRA funds, including the minimum required distribution. Please also consider making Turtle Survival Alliance a full or partial beneficiary of your IRA, 401(k) or other qualified retirement plan.
Non-probate assets—such as an IRA, 401(k), life insurance policy, or any additional accounts—need to be planned separately. Using an online tool, you can log all of your assets, name Turtle Survival Alliance as a beneficiary and receive printable instructions on how to set each one with your broker.
Your Impact
feeds 6 TSC turtles and tortoises for a year

provides one month of infectious disease screening for TSC turtles

supports a turtle for one year at the TSC

covers the cost of equipment and supplies for two weeks at the TSC

covers 3 months of TSC operating costs to support one turtle

provides 1 month of veterinary services for turtles at the TSC
We recommend that you consult your attorney or tax advisor about how tax benefits may apply to your specific situation. Please note that Turtle Survival Alliance cannot render tax or legal advice and we urge you to consult with your professional advisor about your situation before making a charitable gift.
Turtle Survival Alliance is tax exempt under section 501(c)(3) of the Internal Revenue Code. Tax identification number: 20-0785702