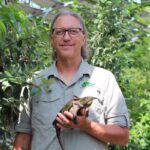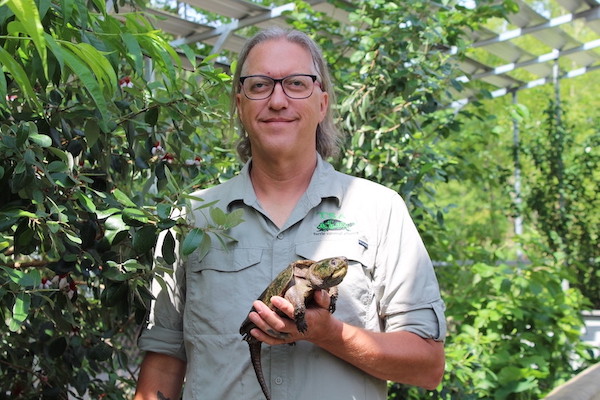 Cris Hagen
Director, Turtle Survival Center
In 2010 Cris Hagen became the TSA's first Director of Animal Management and is responsible for the strategic development and management oversight of captive turtle assurance colonies throughout the U.S.A. to support the conservation mission of the TSA. Cris has been an active member of the TSA since its inception. He was instrumental in the formation of the TSA's Turtle Survival Center (TSC) in South Carolina in 2013 and assembled one of the rarest collections of endangered turtle assurance colonies in the world.
A true turtle connoisseur, Cris has been studying turtles of the world since he was 4 years old and has an extensive background in herpetology spanning over 35 years that includes a mixture of herpetoculture, animal collections management, biological sciences, taxonomy, field and lab research, teaching and environmental education. Cris was formerly employed (2002-2013) as a genetics and herpetology research technician at the University of Georgia's Savannah River Ecology Laboratory (SREL).
While at SREL he maintained dozens of turtle species and over 1000 individuals in assurance colonies. His personal and professional interests have taken him to over 25 countries on 5 continents to study natural history and he has co-authored 5 taxonomic descriptions of turtles. His life-long fascination with the Malay Archipelago has lead him to make several exploration trips to the region since 1998, resulting in natural history and conservation notes on the Sulawesi Forest Turtle (Leucocephalon yuwonoi) and Rote Island Snake-necked Turtle (Chelodina mccordi).